MGB Restoration
A bit of Background
30 April 2015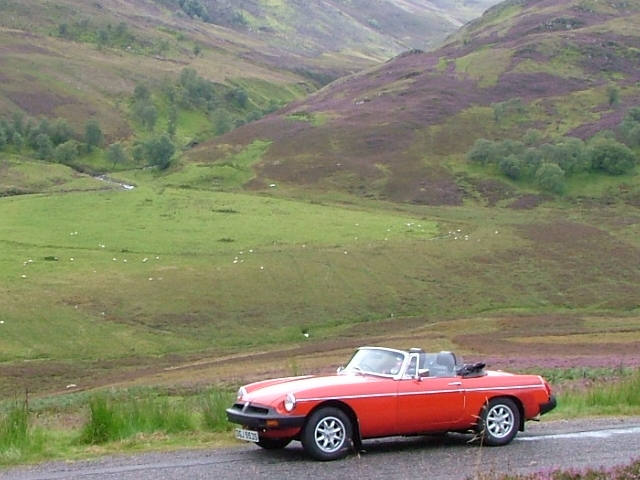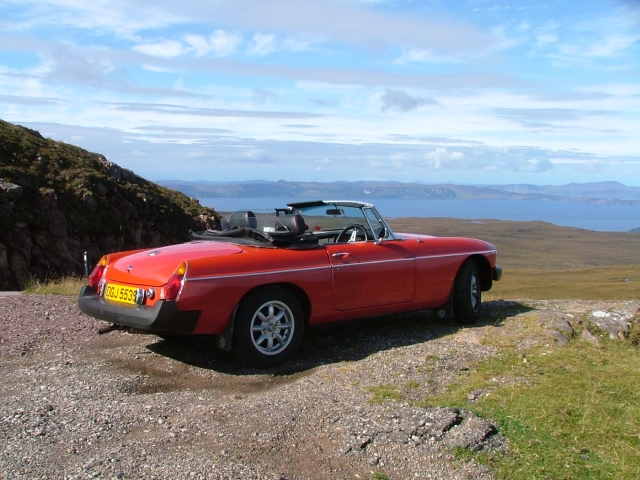 So, another year, another project. This MGB was my father's; I sort of inherited it after he died, as we decided we'd rather keep it than sell it. By the time I made the trip down south to collect it, it had sat unmoved for 7 years. An extremely hectic weekend ensued, in which we unsiezed the clutch, replaced a load of leaking fuel pipes, the battery, the brake fluid, rebuilt the brakes, and generally worked like dogs in order to get it through its MOT and on the road. It nearly didn't make it, but at around 5pm on the sunday it had passed, had new tires fitted and was ready to go. I drove it home that night in glorious sunshine, top down the whole way up the M6 and loving every minute.
This brought to light a few more issues, the main one being that the dampers were all shot, so I replaced those, and the exhaust manifold cracked, so I swapped that. With it now seemingly fairly roadworthy, we took it on a week-long tour of Scotland, where it proved to be a surprisingly spacious, comfortable, and fun tourer. The pictures above were taken on that trip, near loch ness and at the top of the Applecross pass.
It was a bit sheddy - the paint peeling, the interior rather tatty, but fun for all that. It had a few electrical gremlins but new leads, plugs, points and a coil sorted that. Over the next couple of years we used it a fair bit, including another week's holiday to Wales. It was here that it all went wrong; on the very last day, a major vibration apeared at 60-70mph, seeming to come from the gearbox area. We got it checked over at a garage and nothing seemed badly amiss, so drove it gingerly home. It made it, but only just as it turned out - parking up we noticed a major oil leak, which looks to be comming from the bellhousing, suggesting a crank or input shaft seal. So it was clear that it wasn't going anywhere else without some major surgery. I was on the final push on the Dax at the time, so without the time or space to deal with it, the MG was confined to the lockup garage for the next 18 months.
Time passes...
...until now. A few days ago, I'd finally finished the most recent batch of DIY which had involved using the garage as a store-cum-workshop, and it was time for the 'B' to be moved in. Even after 18 months, it started after only 10 seconds or so of cranking, just enough to fill the carbs, and off it went. I drove it the 200 yards or so from the lockup into the main garage, turned it off, got out and stepped right into a massive puddle of petrol and oil. A quick look underneath showed a perished fuel hose, a look back up the road showed a rather embarrassing trail of fluids leading up to my garage.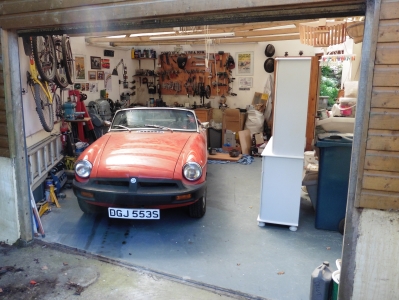 Then there are the cosmetic issues...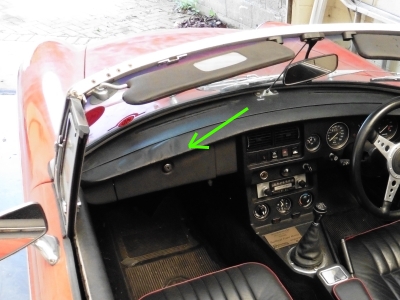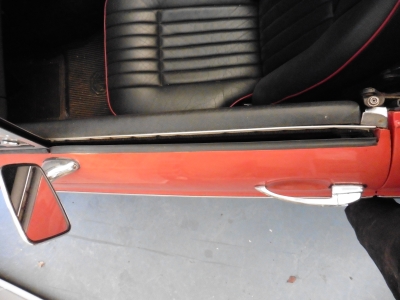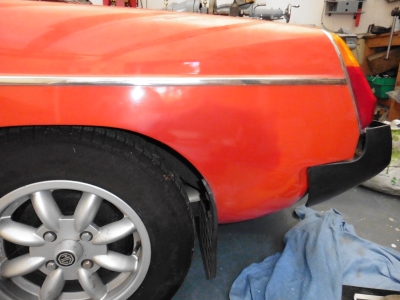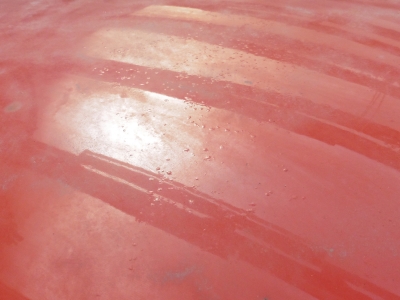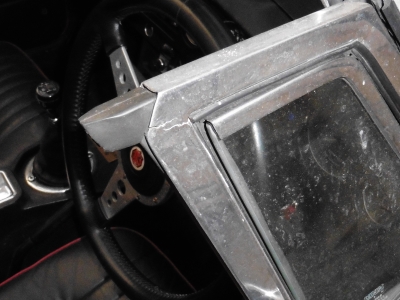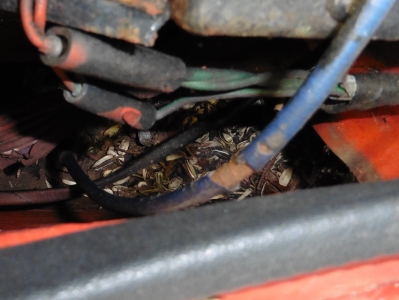 Yeah, the poor thing really needs some TLC.
The Plan
So I'm aware of a number of things which need doing; I also have plans for a few upgrades and modifications along the way. I, by which I mean the missus, doesn't want this to take 5 years like the Dax did, so I'll be limiting what I do with that in mind. What I'm thinking so far is:
Engine Rebuild: A no-brainer, got to do this!
Engine Mods: I've gone through all the thoughts about engine swaps, supercharger conversions and the like; but I think I will probably limit myself to a some head work from the likes of Peter Burgess, a new cam, perhaps bigger carbs, and a sports exhaust. The car doesn't need masses of power really, (it'd need a lot of suspension work to cope with much more anyway), but a bit of pepping up wouldn't hurt.
Suspension: Lowering to the original (pre-rubber bumper) height seems to be the done thing, to improve handling and looks. I'll also consider upgrading the leaf springs and maybe the front suspension as well, while I'm under there.
Rear axle bearings: A bit of clunking when going on and off the power seems to indicate that these need replacing. Why not.
Trace the vibration in the transmission: Not sure what this is, could be in the gearbox or the propshaft, or who knows what else. I'll take the lot apart and rebuild.
Respray: The paint is shagged in many places, so a full respray is needed, with whatever prep that involves.
Bodywork: The passenger door needs attention as it doesn't really shut properly. I've also decided that I'm almost certainly going to ditch the rubber bumpers and fit a chrome conversion kit. Or maybe the sebring kit. I really fancy the full sebring look with flared arches, but from what I've read that involves a great deal of work and much filling. But I might go with just the front and rear valances. Lots of choices here, and since I'm respraying anyway, why not?
Interior: Pretty much shot, so we'll redo all of that.
Hood: Again, the old one is shot, so a new one is on the cards.
Hoses, brake lines etc: Obviously I need new fuel lines throughout, I'll look at brake lines etc and replace as required.
Wiring: The electrics aren't great, the gauges often don't start working for some seconds, the lights don't always work, etc etc. So I will very possibly rewire the lot. It's all 40 years old so is probably breaking down in all sorts of ways.
Locks: The ignition switch sticks, the passenger door lock doesn't, the boot lock is very moody...yeah they all need replacing really.
Quite a lot there. Current loose plan is to strip it down to a rolling chassis, then attend to the suspension bits, and any rust I find. I'll then do whatever body mods I decide on, get it sprayed, and build it up with as many new parts as I need.